December 19th, 2017 by Tatiana
Oftentimes before you begin your home buying journey you will feel absolutely certain of the neighborhood you want to live in. Sometimes even down to the block. I know before my husband and I bought our home we had Avocado Street dreams. But as you  might find on your home search a whole slew of factors may arise that will have you considering other neighborhoods, different communities and locations you never would have thought you'd be looking in. Location is everything when you're searching for a home, both for your personal enjoyment and your long term financial plans. Finding your dream neighborhood may seem like the easiest part, but once you factor in budget, non-negotiable home features, and proximity to the things you can't live without, it may be way less obvious where you should live. Here are 8 tips for the intrepid home buyer to consider when you're venturing outside of your comfort zone. And by comfort zone I mean comfort zip code.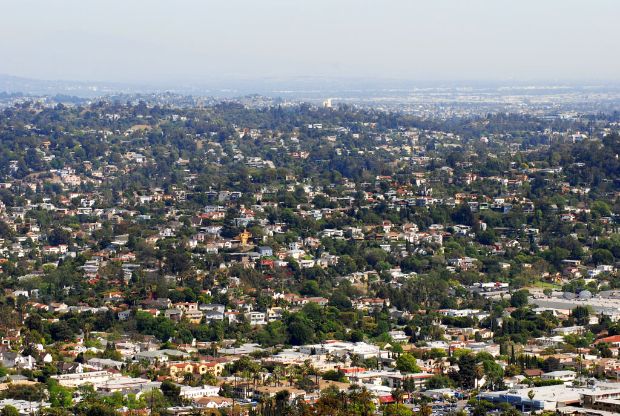 1. Know Your Budget & Decide What Type of Investment You Want to Make
At first you may think you know the ins and outs of your budgets, but one of the perks of working with a real estate agent is that they will be able to help you pick apart your income so you will understand your liquidity to your debt-to-income ratio. A good agent will also be able to match you with neighborhoods and homes that are realistic for your budget. The last thing you want when your offer is accepted is to then be house-poor. Once you know your honest budget it's time to decide what type of investment you want to make. Short term? Long term? Income property? Do you plan on living in this home for a long time? Do you plan on renting it out to increase your income? Could you see yourself committing to a fixer and listing it for sale shortly down the line? Answering these questions will help you decide what kind of home is right for you.
2. Your Neighborhood Priorities
I always recommend writing your needs and wants down on a piece of paper. A piece of paper you can hold in your hands and carry around with you helps! A lot! I promise. For some buyers, the home itself is most importance: they want a particular style or size or a big yard or a pool or a porch or privacy. You name it. For other buyers, it's more important for them to live in a neighborhood where they're close to work, restaurants, night life, transportation. When you're looking at neighborhoods keep these the following in mind:
Ask yourself if you spend all your time here already. Then there we have it. This must be the place. Just kidding. As mentioned above, there are factors that may prohibit you from living in what you think is your dream neighborhood. So the most important question to ask yourself is actually:
Could you see yourself spending all (or a lot) of your time here? During my home search I knew I wanted to live in Los Feliz. But I also knew that Silver Lake, Echo Park, Atwater Village, Franklin Village, and several other Los Angeles neighborhoods. Which leads me to…
Visualize yourself in the neighborhood. Think of your daily routine. If you can't live without a morning latte, is there a coffee shop nearby? Where will you walk your dog or go jogging?

Remember your first impression. What do you notice first about the neighborhood? Do the streets have curb appeal? Are the houses well-maintained? Do the shops and restaurants look hip and inviting?
Observe the neighborhood at different times of the day. Walking through and hanging out in the neighborhood at different times of day will help you get a snapshot of life in the community — good and bad.
3. Neighborhood Schools Matter
If you have children or are planning to have a family in the future, buying a home in a neighborhood with good schools is already likely to be a priority. That's why, of course, East side Angelenos put such preference in being in the Ivanhoe School District. But there are several districts that are just as great or on the up and up. And, I know, I know, even if you do not have children or even plan on having children ever, keep in mind that homes located in a good school district typically hold onto their value better than those in less highly regarded districts.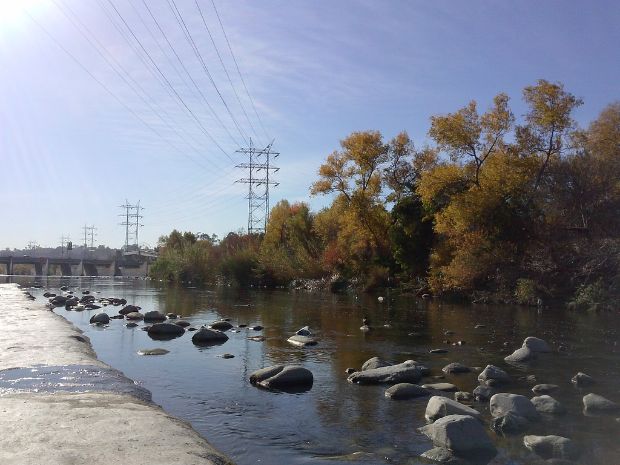 4. Transportation & Walkability
These days a major consideration for home buyers is how you will  be able to get to the places you go all the time. I know with Uber and Lyft it seems like a non-consideration, but if you're, say, a beach rat you'll probably want to live closer to the beach than in, say, Glendale. But now that the Expo line is here it may be all right for you to live in Downtown or in Jefferson Park or some place along that line. When you're looking for a home, you should consider how convenient it is for your future potential buyers when you're ready to sell. Homes that are located close to a subway station or to popular commuter routes are often more costly than those that require a longer commute to a city center, so ask your realtor to show you neighborhoods that may have similar attributes but are less expensive.
And are you a coffee person? For many it's incredibly important to be able to walk to your favorite coffee shop. Yes, I've seen being able to get a latte in a timely manner high up and many priority lists. Look up an address or ZIP code on the Walk Score website to obtain a "walkability" rating for neighborhoods or cities. Scores range from zero ("car dependent") to 100 ("walker's paradise"). Do cars dominate? Or do sidewalks and streets encourage pedestrians and bicyclists? Sidewalks wide enough for outdoor cafes, benches and strolling give a place a neighborly feel. Sometimes, especially with Los Angeles traffic, it's best to just leave the car in the garage and venture out on foot.
5. The commute is doable
Which leads me to your commute. Where is your work place? If it's downtown and you'd be able to take the metro there we'll look in only the most appropriate neighborhoods for you. But if you're working in, say, Burbank, or the valley, you might want to adjust your search a bit. While most American commuters are still driving to work every morning, the pattern is shifting — with millennial and Generation X workers leading a trend toward public transportation, walking and other alternatives, according to a 2014 report by the Brookings Institution. We also don't want you to be miserable on your long commute home. But if you don't mind the drive, I know some primo podcasts to recommend.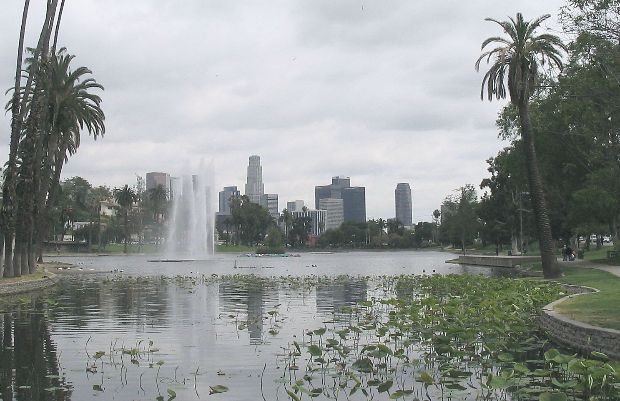 6. Trace the Path of Neighborhood Growth
Your agent will be able to help you with this, but there's also no better asset then your own eyes when it comes to neighborhood growth. Remember Echo Park ten or twenty years ago? Or think about Downtown's current resurgence. And now those neighborhoods prices continue to rise. But don't fret: if you can't afford your dream neighborhood, check nearby areas in close proximity that offer lower asking prices. Rising home values is often a game of proximity—people and businesses priced out of one neighborhood will likely move to the closest, more affordable neighborhood, and the cycle begins again. In Los Angeles, pick out the "pockets" between popular neighborhoods. Chances are there's plenty of growth about to come to them and you'll still be able to get in at a low price point. If you need help finding these "pocket neighborhoods" don't hesitate to ask me.
7. Property Value
You can get a better idea of the potential value of the homes in the neighborhood by asking your agent for a list of recent sales. Typically, homes of the same type in the same location will sell within a few thousand dollars of each other, depending on the architecture, number of bedrooms, bathrooms, lot size, etc. Part of this process is to be comfortable that you're not overpaying.
Questions to ask your agent:
What are the comps in this area?
What's the projected growth rate for this area?
8. It'll work for you for 5 to 7 years
I always tell my clients never to sell if they can help it. If your job or your life takes you to a different neighborhood or different state or different country, you can always rent out your home. But if you do want to sell, the typical time for a home to appreciate is 5-7 years. Sure, these days you see some homes return to the market within a year of their last purchase, but 5-7 years is the recommended amount of time for you to get the most bang for your buck when and if you do decide to sell.
But within those 5-7 years, could you live in this home? Sure, this may be your dream location right now, but will it work later if you want to have children? Or if you change jobs? Get married? Or if you want to add more four-legged friends to your family?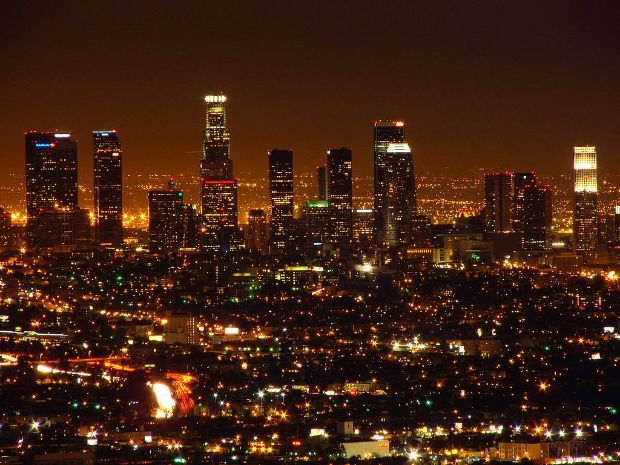 Simply put: investing in homes across Los Angeles are a good bet. But for the budget-minded buyer a few questions loom large: What neighborhoods can I actually afford? And which ones will be a good investment? How can you choose the right community? Figure out what you're looking for, do research and find a neighborhood that fits your description. And if you need a little help, don't be afraid to ask.
Best of luck!
Tatiana
And here are more articles to help you on your home buying search!
---
Comments RSS Responses are currently closed, but you can trackback from your own site.