February 6th, 2018 by Tatiana
2051 Outpost Drive
Los Angeles, CA 90068
Asking Price: $1,880,000
2 beds / 2 baths
Is this 2 bedroom home in the Outpost Estates neighborhood of the Hollywood Hills simply the epitome of mid-century modern?  If you were to make a list of everything you could possibly want in this kind of architectural home, this house would check all the boxes. The plan is to review all offers on Friday, February 16. So let's get in there to see it ASAP.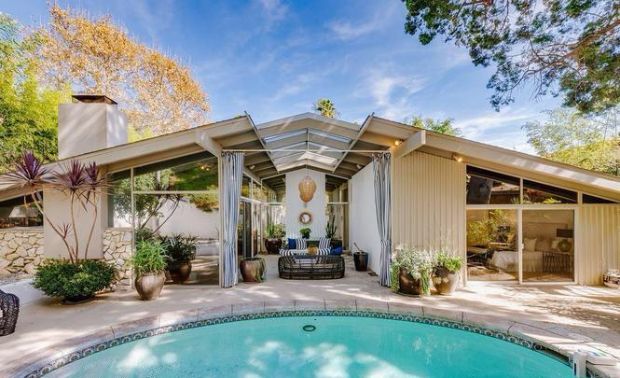 Built in 1956 and brimming with period details, the 2 bedroom jewel is located in lower Outpost. The property is gated for privacy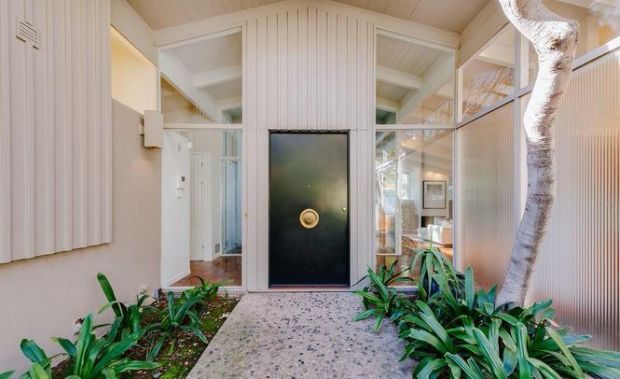 Guests enter a peaceful courtyard with several alcoves to sit and relax, including under this large shade tree.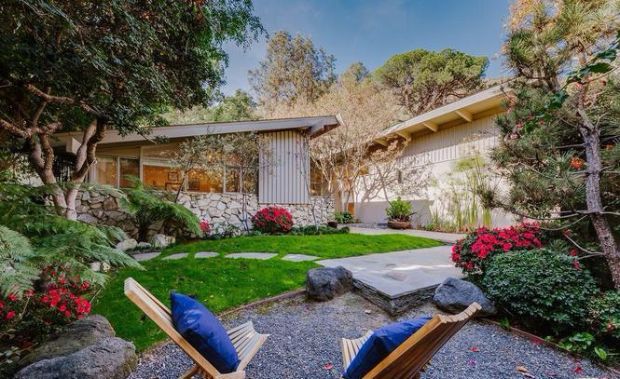 Inside the loft-like living room has parquet floors, interior stone wall, fireplace, and vaulted wood ceilings.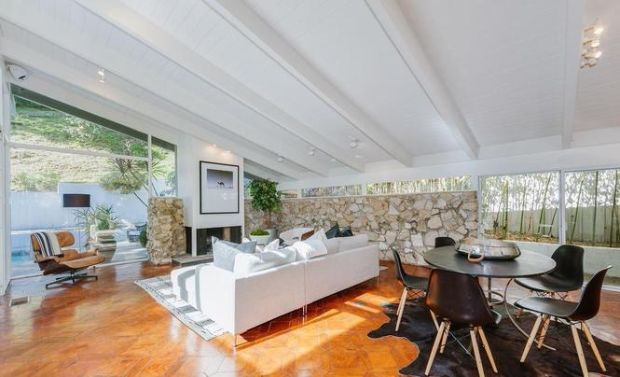 And this incredible central courtyard that overlooks the pool area.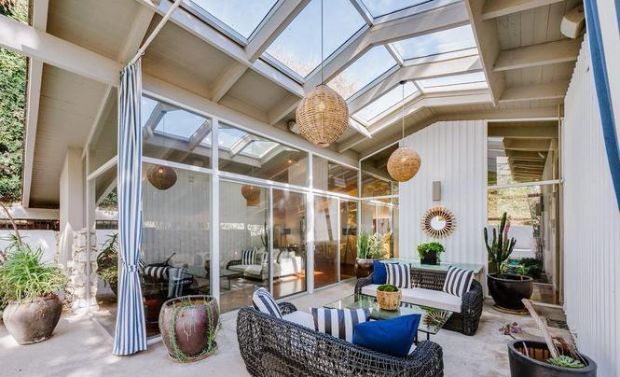 The spacious open kitchen has a huge island, stainless steel appliances, and custom cabinetry.
There's a bonus media room perfect for quiet theatre-like home viewing, especially during awards season.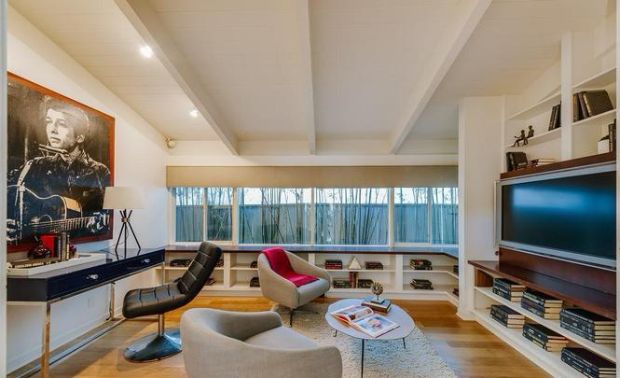 The home has two lovely master suites.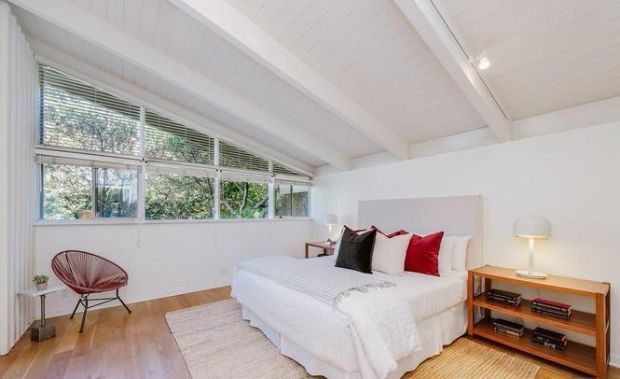 One has a large walk-in closet.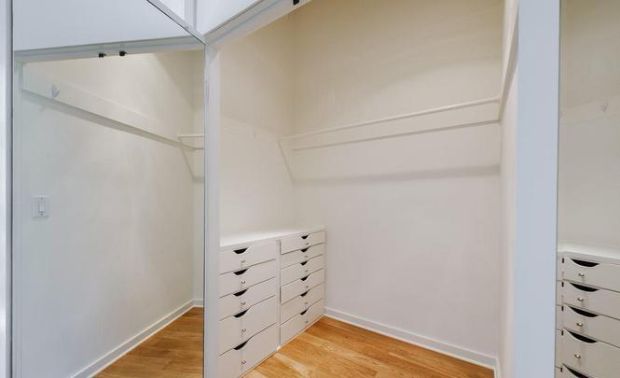 The second master suite has floor-to-ceiling windows, plenty of light, and great views.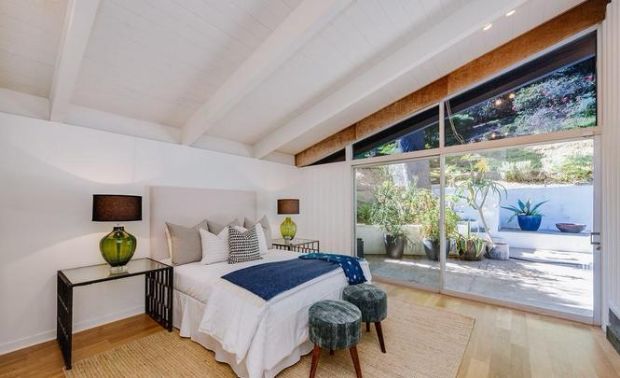 And it's own super charming bathroom.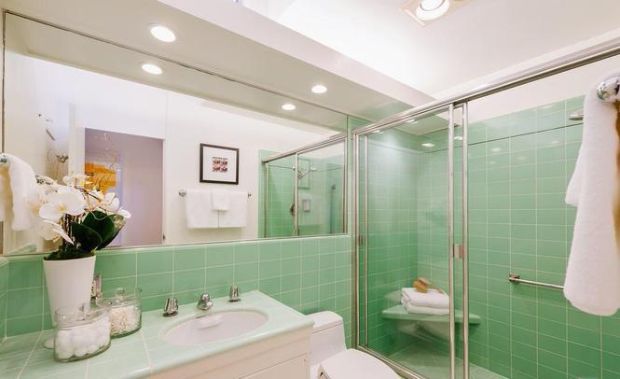 "Mid-century modern" gets used a lot, especially these days, but this is a true and indelible mid-century modern masterpiece.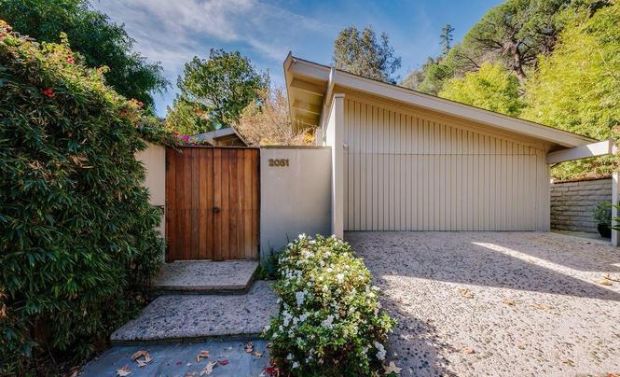 If you would like to view this mid-century home or find other amazing homes for sale in Los Angeles call me today at (937) 242-2349 or email me at 

tatiana.tensen@sothebyshomes.com

.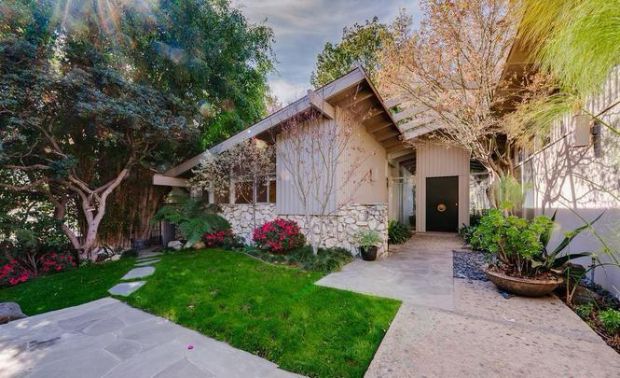 Listing provided courtesy of Brett Lawyer, Hilton & Hyland
Homes & more!
---
Comments RSS Responses are currently closed, but you can trackback from your own site.